Strathalbyn Accommodation Search
For Cheap, Luxury or Discount Hotels around Strathalbyn
Welcome to the best accommodation options in and around the charming town of Strathalbyn, located in the scenic Adelaide Hills region of South Australia.
1. Strath Motel
Located in the heart of Strathalbyn, Strath Motel offers comfortable accommodation at affordable prices. With a range of room types to choose from, all featuring modern amenities and complimentary Wi-Fi, Strath Motel is perfect for families, business travellers or solo adventurers.
2. Cedars Mount View Resort
Nestled amongst the vineyards of the McLaren Vale wine region, Cedars Mount View Resort offers luxury villas with breathtaking views of the countryside. Enjoy a romantic getaway or a weekend with friends, complete with private outdoor spa, fully-equipped kitchen and cosy fireplace.
3. Stables Boutique Motel
The Stables Boutique Motel is a beautiful 1850s stable converted into boutique style accommodation. Equipped with modern amenities including full kitchen, air conditioning and free Wi-Fi, the Stables Boutique Motel offers a unique and charming stay for visitors to Strathalbyn.
4. Strathalbyn Caravan Park
For those looking for a more laid-back and budget-friendly option, the Strathalbyn Caravan Park offers powered and unpowered sites for caravans, tents and motorhomes. With direct access to the River Angas, the park is perfect for fishing, swimming, boating and picnicking.
5. One Tree Hill Bed and Breakfast
Located just five minutes from the centre of Strathalbyn, One Tree Hill Bed and Breakfast offers a peaceful and private retreat surrounded by stunning gardens. Relax in your own comfortable and spacious suite complete with lounge, dining area, kitchenette and spa bath.
Whether you're travelling solo, with friends or family, or looking for a romantic getaway, Strathalbyn and its surroundings have a range of accommodation options to suit everyone's needs and preferences.
This is the worlds leading discount accommodation cross search engine

save up to 80%


This is the same set of services most travel agents use, Free to bookmark and share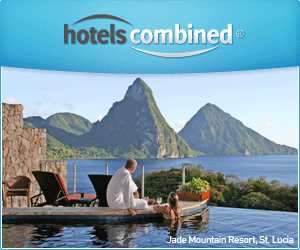 This is the site for Strathalbyn South Australia . Are you searching in the right Australian Region?
MOVE PORTAL